[dropcap]I[/dropcap] called this the MX skull because I didn't know what else to call it. However, this skull is part of the MX vs. ATV Reflex game in the freestyle event. I was given the concept image (shown on the right) as reference. The skull was modeled in 3ds Max and I created the textures in Photoshop and the normal map in Crazy Bump.
Also shown on the right is the freestyle arena. I was responsible for finalizing the modeling and the textures. Also set up second uv set for lighting.
Wire-frames and texture samples can be viewed on the right.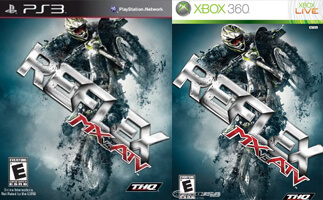 Software used:
3d Studio Max
Photoshop
Crazy Bump